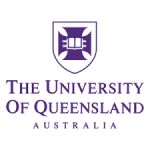 The University of Queensland
About Company
Ranked in the world's top 50, The University of Queensland is one of Australia's leading research and teaching institutions. We're committed to providing knowledge leadership for a better world and are striving towards building a better future for our students and community. With 3 campuses and more than 40 teaching and research sites, UQ is the perfect place to teach, research and study.
As part of the UQ community, you'll have the opportunity to work alongside the brightest minds, who have joined us from all over the world, and within an environment where interdisciplinary collaborations are encouraged.
As part of our commitment to research excellence, we are proud to provide our staff with access to world-class facilities and equipment, grant writing support, greater research funding opportunities, and post-fellowship contracts via our UQ Amplify initiative.
At the core of our teaching remains our students, and their experience with us sets a foundation for success far beyond graduation. Not only do we have one of the largest PhD enrolments in Australia, but we have also made a commitment to making education opportunities available for all Queenslanders, regardless of personal, financial, or geographical barriers.
For our professional staff cohort, you will be actively involved in working towards our vision of a better world. By supporting the academic endeavour across teaching, research, and the student life, you'll have the opportunity to contribute to activities that have a lasting, real-world impact.
Valuing Diversity
At UQ we know that our greatest strengths come from our diverse mix of colleagues, this is reflected in our ongoing commitment to creating an environment focused on equity, diversity and inclusion.  We ensure that we are always attracting, retaining and promoting colleagues who are representative of the diversity in our broader community, whether that be gender identity, LGBTQIA+, cultural and/or linguistic, Aboriginal and/or Torres Strait Islander peoples, or people with a disability.
Benefits and Rewards
Join a community where excellence is at the core of our culture, contributions are valued and a range of benefits and rewards are available, such as:
26 weeks paid parental leave or 14 weeks paid primary caregiver leave
17% superannuation contributions
17.5% annual leave loading
Health and wellness discounts – fitness passport access, free yearly flu vaccinations, discounted health insurance, and access to our Employee Assistance Program for staff and their immediate family
On campus childcare options at our St Lucia and Gatton campuses
Salary packaging options
Discounted personal travel benefits + access to additional annual leave
Access to the largest research library in Queensland
25% discount on eligible services and products at UQ Vets