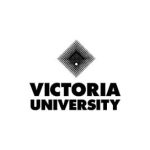 About Company
At Victoria University there's more than one way to succeed at learning. We provide multiple ways to achieve a world-class education and an exciting career.
When you study with us, you benefit from:
work placements with our industry partners
the VU Block Model – with smaller classes, focused learning and better results
employability programs that prepare you for work after graduation.
All of this is enriched by our diverse and inclusive university environment.
Our flexible course delivery includes safe in-person learning, and online classes and activities – so that you can continue studying uninterrupted in changing circumstances.
Victoria University (VU) is open to new students, and we welcome you to apply for the course of your dreams.
We offer a range of flexible courses at TAFE, undergraduate and postgraduate level, as well as short courses and tailored training for business and industry.
Our course delivery includes online real-time and self-paced classes, as well as safe in-person learning, so you can study uninterrupted.