Rachelle was sitting on a plane bound for Perth when she read a magazine about the glass ceiling for women trying to break into executive roles. Recognised with a slew of awards for her work in training Aboriginal and Torres Strait Islander leaders across Australia, she suddenly realised it was time for a career change.
"I was reading the article and thought you could just change the word 'women' for the word 'Aboriginal' in this article, and it would have the same message – except the statistics would be much worse," Rachelle says.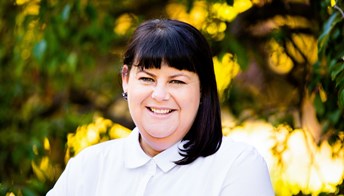 Stepping out of her CEO role into a kitchen table startup in 2016, as she established Australia's first Indigenous executive recruitment agency from scratch required more than a few deep breaths. Six years later, with more than a dozen staff and hundreds of Aboriginal and Torres Strait Islander leaders placed in senior roles across the country, it is obvious that Rachelle's aeroplane epiphany was prescient. Pipeline fields calls from dozens of firms each week seeking staff who are ready to take on new and/ or existing roles as organisational leaders, heeding Rachelle's mantra that Pipeline's executive candidates would be selected because they were good at their job – the fact that they were Indigenous would just be a bonus.
"There's huge competition for Indigenous leaders ready to take on management and executive roles now," Rachelle says.
"We have far more jobs than applicants most of the time, and so the message for higher education organisations seeking to employ Aboriginal and Torres Strait Islander people is to have a look at the whole value proposition that they can offer a candidate, and be prepared to act fast.
"It will come as no surprise that pay and job title are just a small part of the mix. Most of our candidates have two or three job openings at a time that they could choose to pursue, and they want to know about the culture, work colleagues, and opportunities to make change.
"Organisations prepared to demonstrate flexibility and to create space for work to be done differently are really attractive to many candidates."
Pipeline Talent is a 100% Indigenous owned recruitment company, founded to help Aboriginal and Torres Strait Islander people reach their full potential.
For further information including specific advice on how to recruit Indigenous candidates into higher education roles, visit https://www.pipelinetalent.com.au.