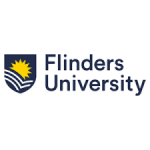 About Company
For over 50 years, Flinders has been a centre of inspiring achievement: from our pioneering research and excellence in teaching to the positive impact we have in the communities we serve.
Inspiration leads to innovation. But innovation is more than just a buzzword at Flinders.
It extends from our founding Vice-Chancellor Peter Karmel's entreaty to 'experiment and experiment bravely' through to the creative, trailblazing work of our staff, students and alumni.
As we enter an era of disruptive change and remarkable technological innovation, Flinders is well prepared for this unpredictable, exciting future.
Our strong network of external links keeps our work dynamic, enabling us to connect across barriers to create enterprising solutions for the future, to make a difference by changing lives and, ultimately, the world.
Flinders University has developed a remarkable record of achievement across an impressive range of endeavour.
Through the diverse efforts of an eclectic cohort of teachers, researchers and graduates, Flinders has exerted a profound and distinctive influence on society and in its various communities.
Just as our namesake Matthew Flinders famously remarked he was not content to rest unnoticed in the middle order, Flinders as an institution has never been content with the status quo; we have always looked for ways to make the world a better place by making a positive difference.
We look forward to your involvement and support as we continue in our pursuit of this ideal.