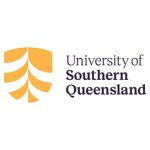 University of Southern Queensland
About Company
UniSQ successfully blends access with excellence and is a leading university for student experience and graduate outcomes. UniSQ aims to demonstrate leadership and innovation in the quality of the student experience and to be a source of graduates who excel in the workplace and develop as leaders. At UniSQ we are united by our three values of Respect, Integrity and Excellence. Through our actions we live these values and it is against them that we hold ourselves and others accountable.
At UniSQ, we're fostering a values driven culture – one that is built around relationships and community, mutual respect, diversity and inclusion, and a strong commitment to ethics and integrity, collaboration, creativity and innovation.
We believe that every individual has a role to play in bringing our values to life. Our people live out the UniSQ values every day through the positive, supportive and meaningful relationships they create with their peers, students and the community.
UniSQ values: Respect, Integrity and Excellence. The University of Southern Queensland's Academic Affairs Portfolio is recognised for its far-reaching engagement with industry, the community and our partners, both in Australia and overseas.