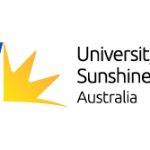 University of Sunshine Coast
Featured
About Company
A young, fresh university driven by an unwavering belief that community and culture is just as important as a world-class education, given by world-class educators.
We're not the biggest university. But we're growing every day, and doing big things. Like ground-breaking research, championing sustainability, producing gold-winning athletes and award-winning alumni.
Being young has its benefits too. Our first campus, on the Sunshine Coast, opened its doors in 1996 (feels like yesterday). Today, our award-winning facilities span five campuses across South East Queensland.
It also means you're never going to be bombarded by stale traditions or hear phrases like "That's the way we've always done it".
We prefer thinking that moves everyone forward. And our students, staff and researchers work hard every day to do just that.
Together with our people, community and partners, we're building a safe, sustainable, supportive, and fun learning environment, where lifelong friends are made, and opportunities are earned.
Join us and build your future, the way you want it.